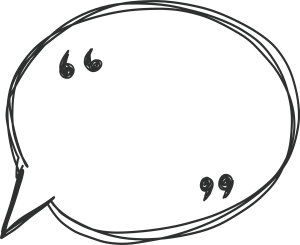 Communicating Psych Science
Several years ago, we embarked on a mission: to reimagine how we teach research methods and statistics in our department. Though we had success with a traditional teaching style that mimicked the courses we took as students, we also had data showing that while students could learn the old way, they didn't enjoy it and felt the material wasn't useful (Sizemore & Lewandowski, 2009). 
We knew we could do better. We felt our students deserved better. Now, we have evolved past thinking of our methods and statistics courses as merely graduate school prep. Instead, we realize that these courses' true value lies in providing students with marketable skills related thinking scientifically, acting ethically, analyzing data, and communicating technical information. Although methods, statistics, and writing are notoriously challenging to teach, quality resources are exceedingly hard to find. Research courses are just too important to tolerate insufficient support, so we wanted to do more. This website is our "more." 
Originally started with grant funding from the Association for Psychological Science (APS), we have relaunched TeachPsychScience.org at a time when many of us are rethinking how we approach teaching methods, statistics, and writing. We've successfully taken this journey in our own courses, and now teach them in a way that students authentically enjoy, while learning just as much (for data on this, please see: Ciarocco, Lewandowski, & Van Volkom, 2013).
Now, we want to help as many other fellow instructors do the same. Our goal is simple: help students learn and grow more, by providing instructors with resources that facilitate high-quality teaching. We hope that our text, along with the resources you find here, will help you provide your students with a similar innovative experience.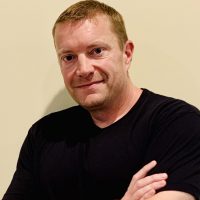 Dr. Gary W. Lewandowski Jr.
Gary is a husband, father, soccer and softball coach, dog-owner, as well as a Professor and former Chair in the Department of Psychology at Monmouth University. Dr. Lewandowski's research, writing, and public speaking focuses on the self, relationships, and the scholarship of teaching and learning (SoTL). In addition to receiving Monmouth University's Distinguished Teacher Award, was featured in the Princeton Review's: The Best 300 Professors book which selected the "best" professors from an initial list of 42,000 professors from across the country. He is currently working on a statistics textbook, co-editing a book on self-change in relationships, and author of Stronger Than You Think The 10 Blind Spots That Undermine Your Relationship...and How to See Past Them with Little Brown & Company. He has also given a TEDx talk, Break-ups Don't Have to Leave You Broken, which has nearly 2 million views and his articles in mass media outlets have been enjoyed by over 3 million readers. Currently he writes the Psychology of Relationships blog on Psychology Today.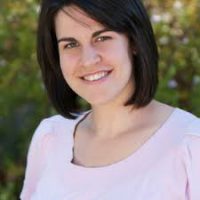 Dr. Natalie J. Ciarocco
Natalie Ciarocco is a Professor of Psychology at Monmouth University. A social psychologist by training, she is a scholar of teaching and learning and coauthor of a research methods textbook, Discovering the Scientist Within: Research Methods in Psychology. Her scholarly work falls into the areas of undergraduate professional development and best practices in the teaching of research methods publishing in outlets such as Teaching of Psychology and Scholarship of Teaching and Learning in Psychology. She is the recipient of multiple grants from both the Association for Psychological Science (APS) and the Society for the Teaching of Psychology (STP) to develop teaching resources. These resources include this website and a self-administered assessment of skills for students (www.employableskills.com). Natalie is also an Associate Editor for Teaching of Psychology, a co-editor for the E-xcellence in Teaching Blog and a mentor for the annual Scholarship of Teaching and Learning Workshop hosted by STP.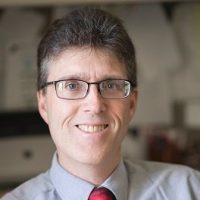 Dr. David B. Strohmetz
Dr. David B. Strohmetz is Chair/Professor of Psychology at the University of West Florida in Pensacola, FL Dr. Strohmetz received his Ph.D. in Social/Organizational Psychology from Temple University. His advisor was Ralph L. Rosnow, Ph.D. Dr. Strohmetz's research interests center on social factors that influence people's generosity, particularly with respect to restaurant tipping behaviors. He has also written about the "social psychology of the experiment." An advocate for quality undergraduate education, Dr. Strohmetz is active in the Scholarship of Teaching and Learning. He has co-authored a research methods in psychology textbook and numerous instructional resources to support quality teaching in the classroom. He is currently a Councilor for the Psychology Division of the Council on Undergraduate Research. Dr. Strohmetz is an expert on the assessment of student learning outcomes and institutional effectiveness, having served as Associate Vice President for Academic and Institutional Assessment at Monmouth University. He is also experienced with University accreditation, having served on numerous evaluation teams for the Middle States Commission on Higher Education along with authoring the decennial and periodic review self-studies for his previous institution.
A Different Kind of
Research Methods Textbook
Teach students to think scientifically with case studies that walk students through every part of the research process. For instructors, the book comes with an unprecedented set of supplements.