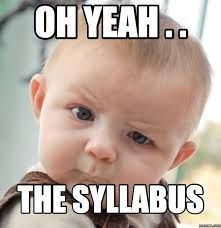 One of the most tedious parts of creating a syllabus is setting up the schedule.
This tool, created by Caleb does it for you. Enter in a few key dates (e.g., start and end of the semester), the days of the week you meet, and this provides the dates the class meets each months.
Click here to access the generic syllabus maker.